Description
BURDA Relax Glass Outdoor Heater 1200w Black with silver Casing with remote/dimmer 
The BURDA Relax Glass Outdoor Heater 1200w is the new generation of waterproof infrared heaters with short-wave and SCHOTT NEXTREMA ceramic glass!
The innovation: new, waterproof and powerful infrared short-wave heater with tinted glass front by SCHOTT NEXTREMA®. RELAX GLASS IRA provides instant heat using short-wave radiation in the power range from 1,200 to 2,200watt. The heater is waterproof and emits reduced light thanks to the high-quality ceramic glass screen. Ideal for wall and ceiling* mounting, brackets included, or for ceiling installation with frame*. The models are also available with a dimmer** (33/66/100%) and remote.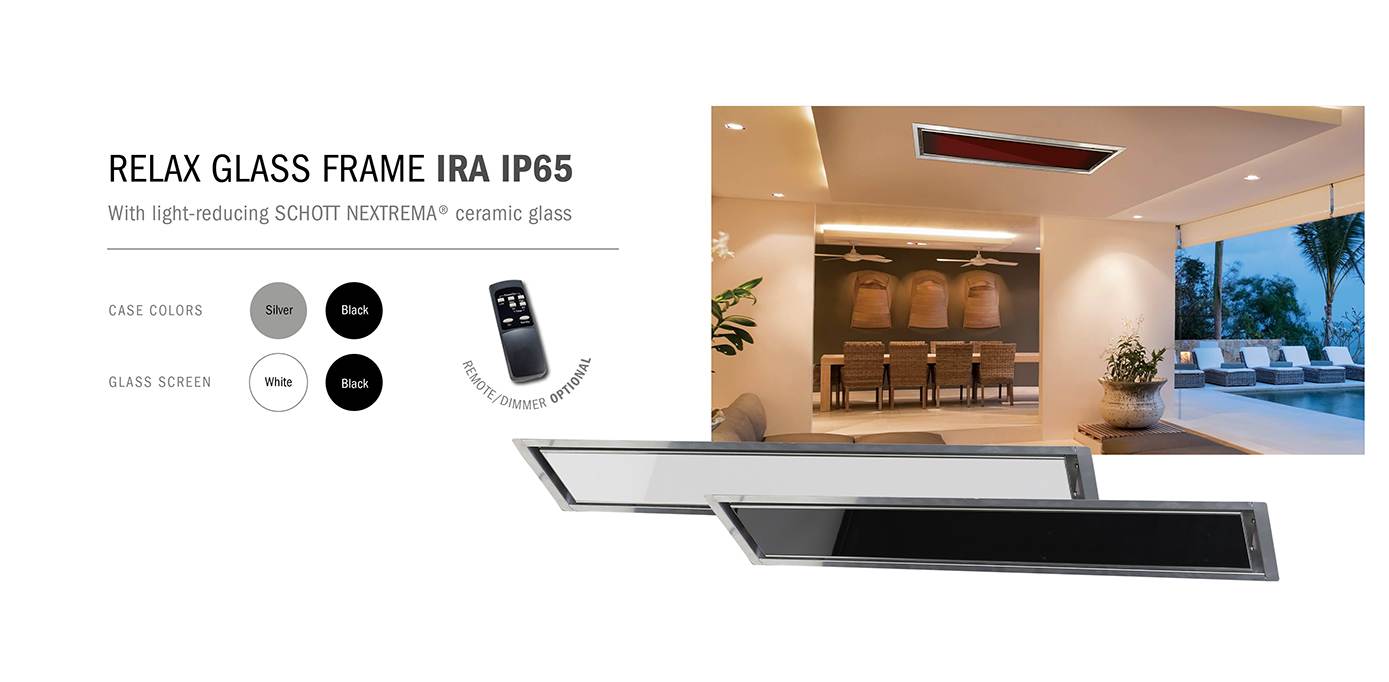 Capricorn Electrical Limited is a one-stop, first-class service offered to both domestic and commercial customers. We understand just how vital current UK regulations are. Therefore, all our first-class service work is fully compliant and of the highest standard. We have a team of fully qualified and experienced experts on hand. Furthermore, customer service is paramount at Capricorn Electrical, and we strive to complete all our jobs professionally and promptly. 
As well as our first-class service electrical work we stock a wide range of new electrical parts. Capricorn Electrical is proudly renown for selling and sourcing obsolete electrical parts. 
All our products and services can be found online, so what are you waiting for? Have a look and see for yourself!
Better still, Subscribe today,  there is no better way to ensure you never miss any of our fantastic offers again.
Contact us!
Cannot find what you are looking for? Not a problem! Just give a call on 0121 248 1122, one of our friendly sales team is waiting to assist you. Alternatively, you can email your requirements to info@capricornelectrical.co.uk or sales@capricornelectrical.co.uk.